Layered: Color and Texture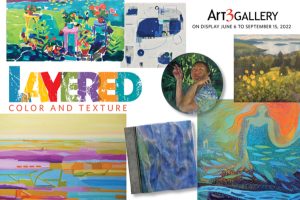 The interplay between color and texture is an important part of any artwork. The tactile quality of an object's
surface appeals to the sense of touch. Whereas creating hidden depths of light and color with layers of
paint and glaze attract the viewer's sense of sight.
Art 3 Gallery hopes that all of your senses will be engaged by our new exhibit!
__________________________________________________________________________