The Beauty of Painting with Acrylics
Acrylics are considered to be the most versatile and permanent material at artists' disposal today. Acrylis colors are composed of the same pigments used in oil colors mixed in a base of acrylic resin. They are quick drying, have a super-brilliant quality, reflecting light from within the paint film, and a rubbery flexibility which they retain as they age.
Acrylics offer many advantages:
speed of drying permits over-painting and glazing to proceed in minutes
no danger of cracking, peeling or yellowing with age
canvas needs only to be stretched and primed with acrylic primer – sizing is not necessary
thinned with water; clean-up is easy
minimal odors and fumes; non-flammable
insoluble and permanent when dry
can be used on a wide variety of grounds from canvas, to burlap and cloth of all kinds, papers, wall board, plastic, and masonry
The biggest drawback in working with acrylics is matching color. Different pigments tend to darken or lighten when dry, so practice is needed to achieve consistent results. Techniques are the same as for oil painting, though a painting can be completed in a much shorter time.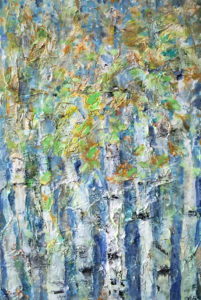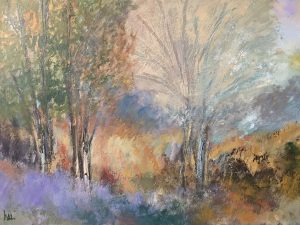 ________________________________________________________________________________________________________