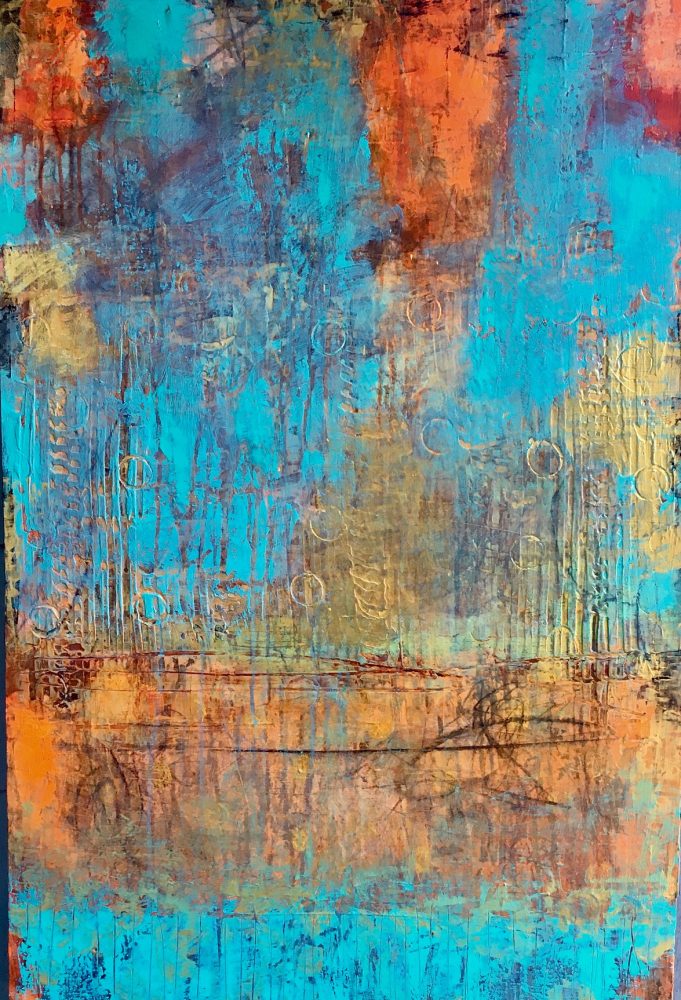 Debra Corbett "Persian Market"
24 x 36 inches, mixed media
Debra Corbett
Debra Corbett is an award winning abstract painter living in Melrose, MA. Her background includes jewelry design, art education, faux and decorative painting as well as being a former traditional landscape and still life painter. Corbett serves on the board of Melrose Arts and the Community Coalition.

Corbett's goal is always to create an interesting surface using mixed media materials like acrylic paints, plaster, gel mediums, graphite and powdered pigments. Abstract work allows the viewer to use their imagination while allowing for individual interpretation. She strives for an emotional response from the viewer.

Artist Statement:
Each painting originates without a preconceived idea. Surface texture is the foundation for its development. As the work progresses I search for the non-representational image to emerge. Plaster, acrylic paint, glazes, metallic powders, and graphite are layered, subtracted, and manipulated using a variety of tools. My work is about surface. Although abstract I strive for order and balance and mystery. I would like the viewer to linger awhile and interpret their own meaning to these almost sculptural paintings.