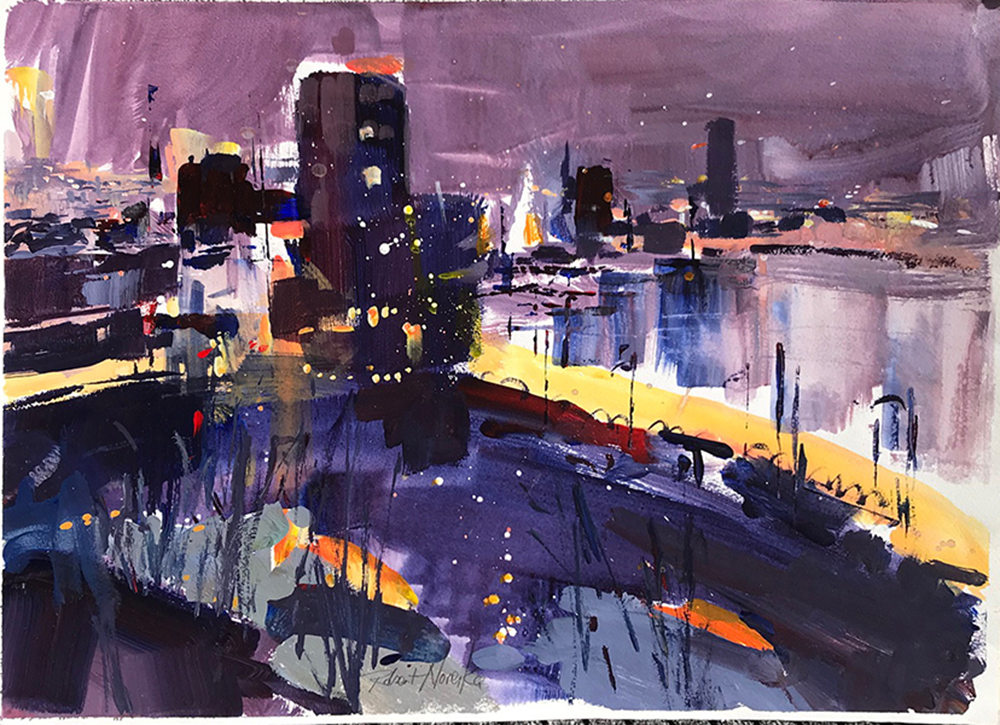 Robert Noreika "Night Sky"
15 x 22 inches, watercolor on paper
Robert Noreika
As a child, Robert Norieka loved to draw. His hand-painted greeting cards are still treasured by family and friends. Bob is a graduate of Paier School of Art and has been a professional artist for thirty-five years.
Bob's passion for art is matched by a natural talent to paint a wide variety of subjects, highlighted by expressive coastal scenes, intimate woodland pictorials and seasonal treks through the countryside. He has been inspired by the many pleasurable memories of his boyhood which was spent joyfully fishing, and catching turtles and frogs.
Bob is a prominent national award winning artist and illustrator whose works have been collected by individuals and corporations alike.