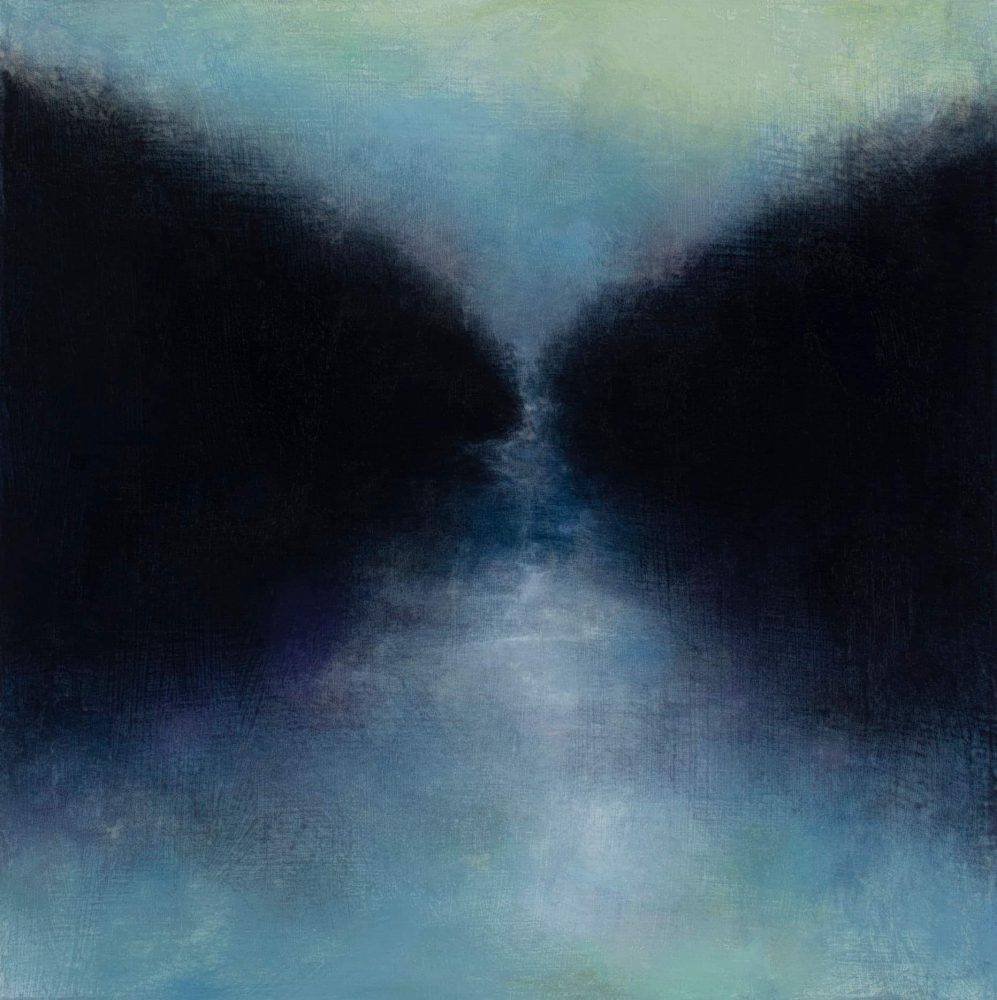 Rachael O'Shaughnessy "Path of Release"
10 x 10 inches, oil on box panel
Rachael O'Shaughnessy
Rachael Eastman O'Shaughnessy has a love for the ocean and its myriad moods as it meets art. Perhaps best known for witnessing thousands of sunrises, sunsets, and storms over the ocean, her atmospheric paintings and drawings are directed by that vision.
Awarded Hewnoaks Artist Colony Residencies, a Pace House Residency at Maine College of Art, O'Shaughnessy incorporates the Hudson River School research from her museum work into her own visceral experience of nature.
In recent years, works by luminist painters such as J.M.W. Turner, Albert Pinkhan Ryder, and Frederic Church have cued her passion for color and light as defined by the Maine and New England coastline. O'Shaughnessy's museum explorations and historical guide work have led to teaching dynamic drawing workshops that explore the effects of the very light conditions over the water that compel her own work to expand and deepen.
O'Shaughnessy's education includes a BFA with honors in painting from Maine College of Art, residencies at the Vermont Studio Center working with Lois Dodd and Wolf Kahn, Barre Center for Buddhist Studies, and independent studies in Europe. Her work with Historic New England Museums includes Maine historical research and house museum oration. Her artwork is shown in both public and private collections. Bob Keyes of The Portland Press Herald has referred to her as the "Sea Dancer".