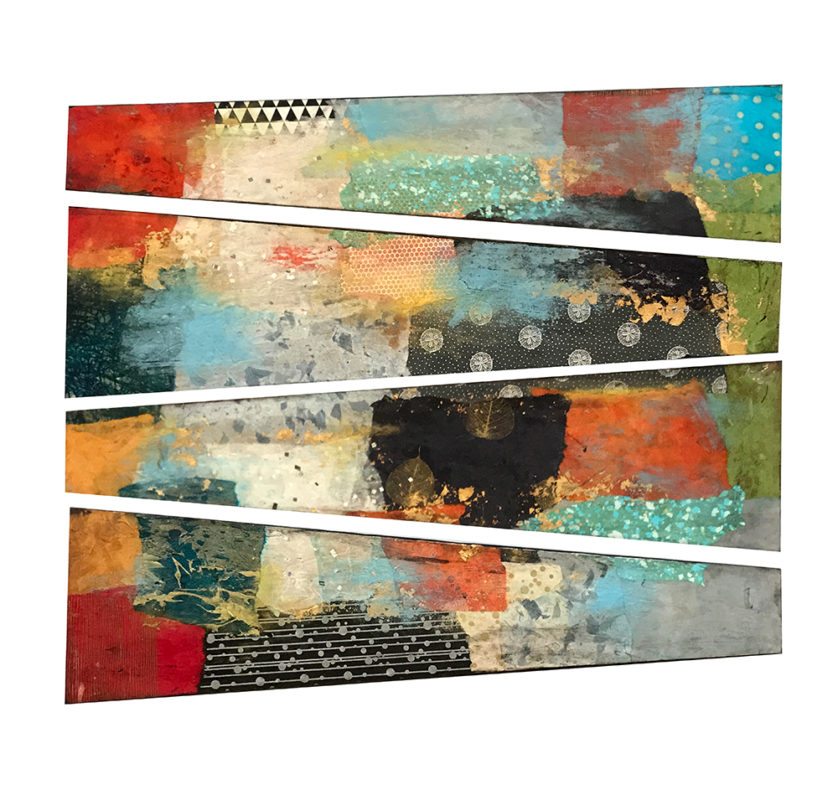 P.T. Tiersky "4-Part Harmony"
mixed media
P.T. Tiersky
Born in a small, farming community in Illinois in 1959, P.T.'s growing up years were spent immersed in the elements of nature. After graduating from college in Iowa, a move to Minneapolis is where a love for artistic endeavors first emerged. As a hobby, the future artist started mixing artistic papers and paint with found objects.
Through a job promotion, P.T. moved to Southern California in 1985. After a successful business career, the artist is devoting full-time attention to the first love of mixing "things" you find with "things" you create.
Tiersky's multi-dimensional collages draw the viewer in, captivating their audience with a depth of colors and textures. The tactile look of Tiersky's abstracts combined with a layer of translucent resin transforms them into more sculptural, three-dimensional works of art. It is this blurring of lines between what we call two and three dimensional art that sets Tiersky apart from other abstract artists.