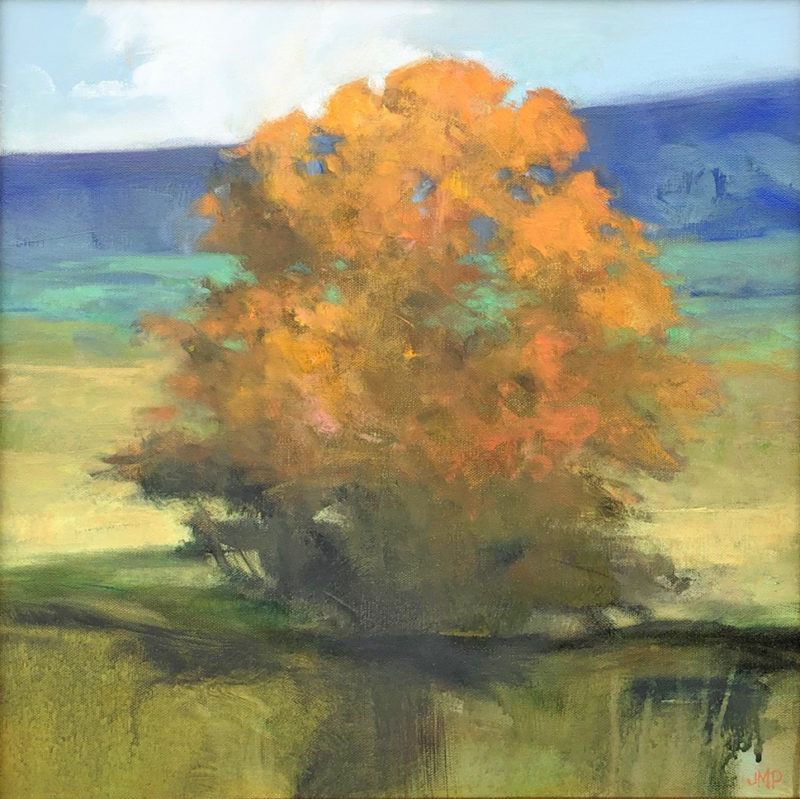 Julia Purinton "Still September"
$1700.00, 20 x 20 inches, oil on canvas
Julia Purinton
Julia Purinton spent her childhood in Virginia and Pennsylvania, graduated from Harvard College with a degree in Fine Arts, pursued a course of study at the School of Fine Arts in New York City, and now divides her time between Washington, D.C., Boston and Vermont's Mad River Valley. She frequently exhibits throughout New England in shows benefiting environmental and conservation causes.
Artist Statement: I am interested in distilling specific details of landscape with narrative rather than descriptive intent. Utilizing a familiar vernacular of landscape imagery, I explore psychological passage and growth; finding joy, accepting loss, and releasing regret.
My paintings begin when a landscape resonates with my own emotional or psychological experience. Working in the studio from sketches and photographs over a period of weeks or months, I strive to produce an image that evokes a memory and sense of moment.
When the viewer is drawn to an image through recognition of the feeling of a place, rather than of the specific landscape, there is a rewarding sensation of having shared both the mystery and the commonality of human experience.