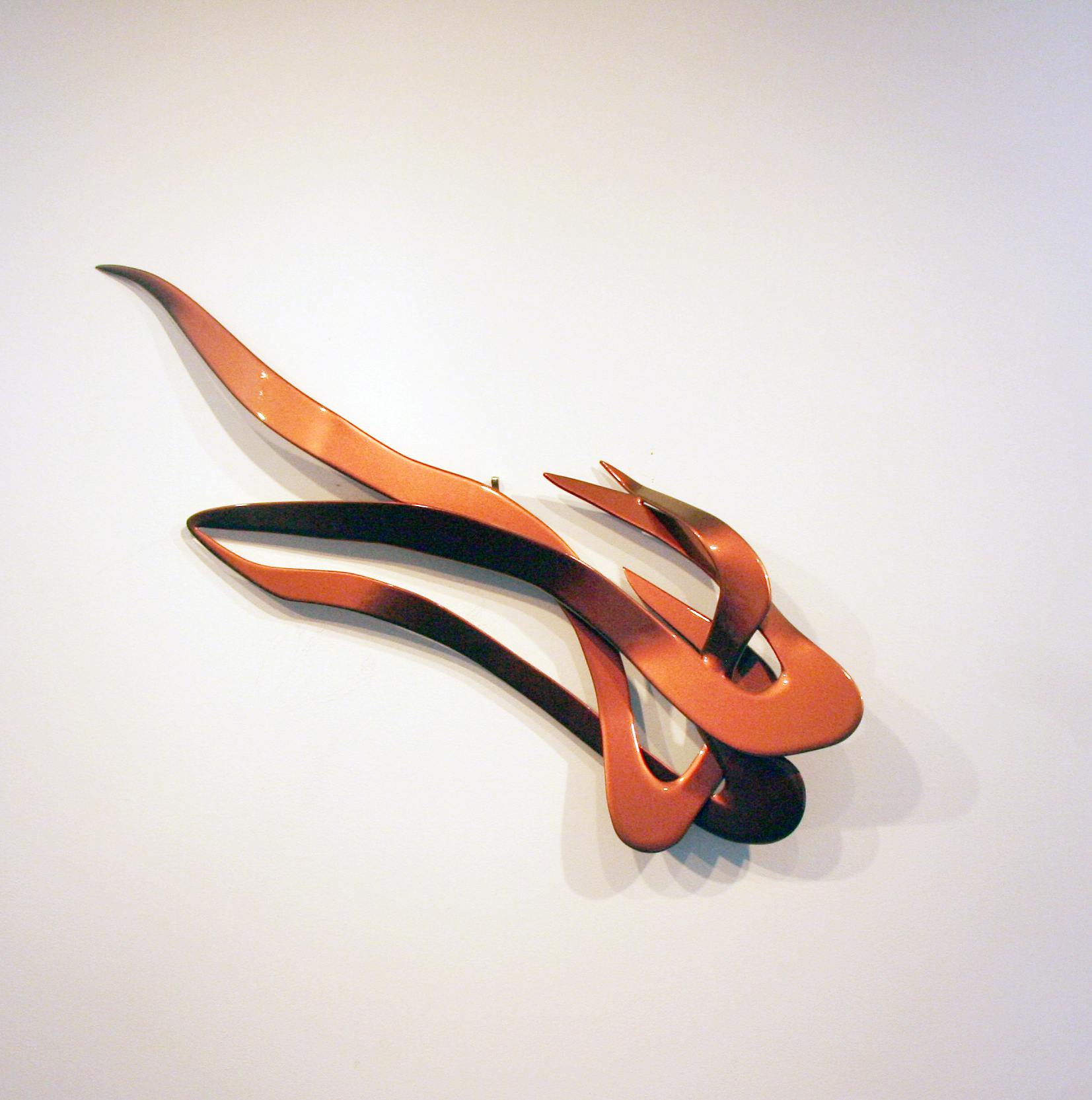 John Lacz "Spring Fling"
32 x 12 inches, metal wall sculpture
John Lacz
John Lacz is a contemporary sculptor and self taught artist residing in New Hampshire and Florida. Lacz specializes in wood, fiberglass and metal sculpture, for both indoor and outdoor use. His background is as an antique auto body shop restorer and owner and his artwork has become a full time hobby.
Lacz's sculptures represent a conversation between form, space, color and light. Through a unique painting process, the sculptures change color with light and position. A John Lacz sculpture possesses soothing angles and curves and unique figures that cast even more unique shadows. Through a distinctive painting process, the sculptures change tones with light and position, creating a never ending dance of color.
Lacz is a juried member of the New Hampshire Art Association and his pieces have been exhibited at the Currier Museum and the Derryfield School Sculpture Garden. His work can be found in private and corporate collections throughout the United States.