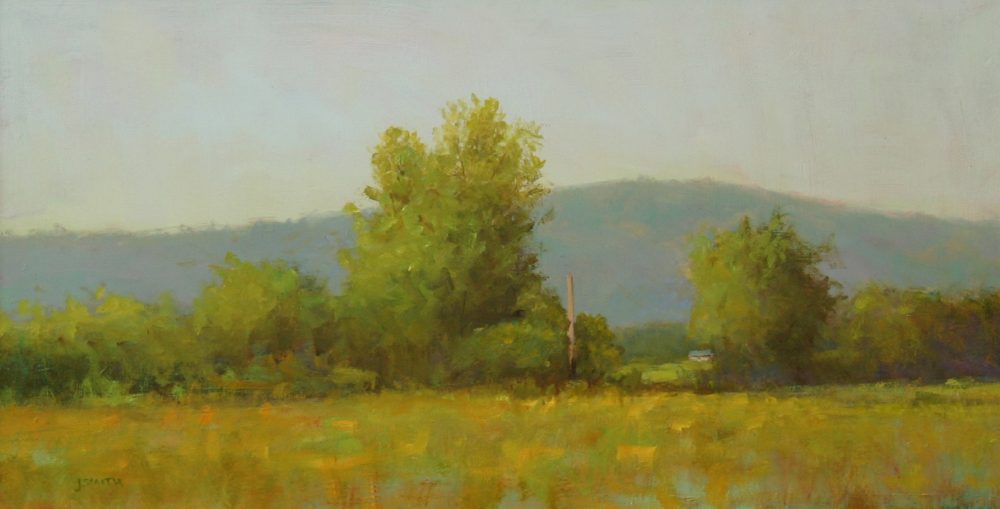 John D. Smith "Early Summer, Vermont"
14 x 24 inches, oil on panel
John D. Smith
John D. Smith was born in the south in 1944 and grew up in the panhandle of Florida. Painting has always been his dream. John studied art at Pensacola Jr. College in Florida, The Art Students League and the School of Visual Arts in New York City.
Artist Statement:
My love of art has taken me on a journey. I have worked professionally as a photographer, woodworker, printer, founded a successful Vermont based print shop, and an independent bookstore. I began painting full time in 2004, working in oils, drawing my inspiration from the landscape and beauty around me.
I live in rural Vermont with fellow artist Rosemary Ladd.
I am a member of the Putney Painters and have taken workshops and painted with Richard Schmid, Nancy Guzik, Dennis Sheehan, Albert Handell, Diane Rath, Jeremy Lipking and Clayon Beck.