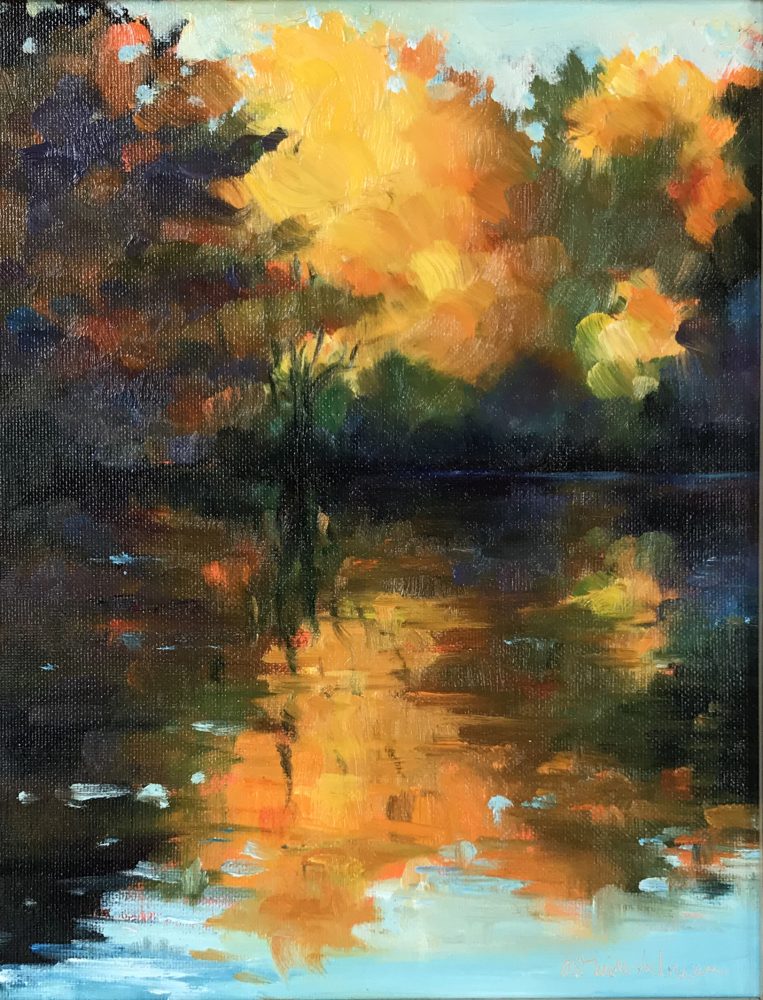 Cynthia Niederhelman "Autumn Blaze"
9 x 12 inches, oil on panel
Cynthia Niederhelman
Cynthia Niederhelman is a native of Massachusetts, but has lived in the Monadnock Region of New Hampshire most of her life. After graduating from University of Massachusetts with a degree in Design and Illustration, she also earned a graduate degree from the Rhode Island School of Design.
After working in the design field for a number of years, Cynthia desired to be more creative and to have more control over the environment in which she was working. Teaching art offered many opportunities and aided in maintaining an enthusiasm for all fundamentals of art. Throughout her teaching career, Cynthia remained actively involved in her own painting, and continued to grow and evolve as an artist.
Since leaving teaching, Cynthia has been able to devote much more time to painting. She paints in the direct method, as well as in the classical manner, which she finds very different techniques that compliment each other.
The majority of Cynthia's painting is done out of doors , or plein air. The focus of Cynthia's work is to show evidence of the essence and effect of light. The quality of light may be sharp and contrasting or subtle and intimate, but always obvious.