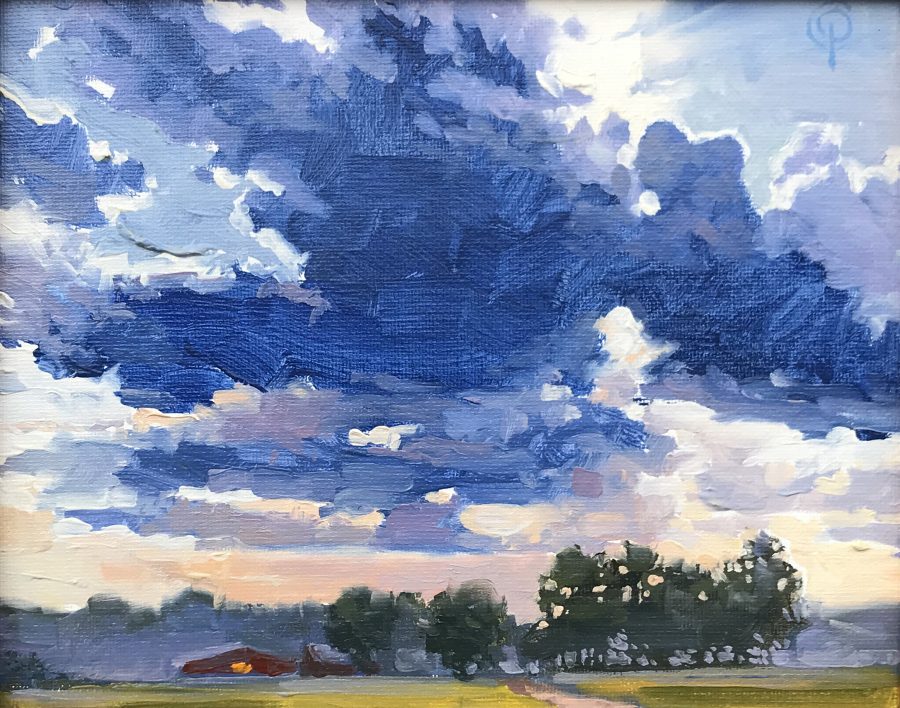 Craig Pursley "On the Just and Unjust Alike"
8 x 10 inches, oil on panel
Craig Pursley
Craig Pursley started early in art, obtaining professional commissions at 13. He was chosen as Nebraska's Outstanding Young Artist at 17 and completed a large mural the following year, which is still displayed in his high school.
In college he worked as a police composite artist for several law enforcement agencies including the F.B.I. and continued doing so after becoming an art teacher in Colorado.
In 1983, Craig moved to Southern California where he began work as an illustrator for a major newspaper. During this time, he achieved considerable notoriety as a sports artist for the California Angels, Topps Baseball Card Co., and Upper Deck Baseball Card Co.
In 2002, Craig and his wife, Julie, moved to New Hampshire; a place he finds very artistically inspiring. He is a member of the California Art Club, The Portrait Society of America and the Oil Painters of America.
His work can be seen in the National Baseball Hall of Fame, The Nolan Ryan Museum, The Saint-Gaudens National Historic Site and The Ronald Reagan Presidential Library and Museum. He also has a portrait of a former governor hanging in the New Hampshire State House in Concord. His paintings are in private collections from coast to coast and in Europe. He has won many awards over the last three decades including two in the last year chosen from nearly 3,000 entries in international competitions. Recently, he was chosen by New Hampshire Magazine as "Best White Mountain" Artist.