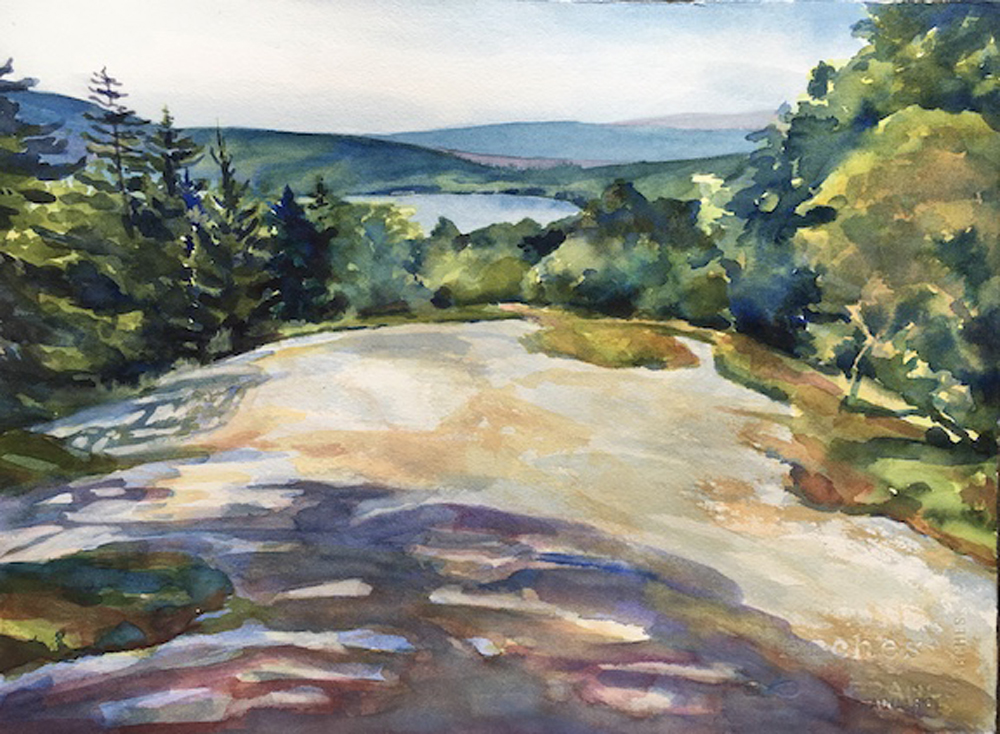 Claudia Michael "Lake Sunapee"
11 x 15 inches, watercolor
Claudia Michael
Claudia Michael is a watercolor artist from Manchester, NH. A graduate of Emmanuel College, Claudia received a Masters in Education from Lesley College and has done postgraduate work in studio art, education and Asian Studies. In 2001, Claudia was a Fulbright Hays Fellow and studied in Japan, Cyprus and Turkey.
Claudia has been an art educator at the high school and junior high school level and has taught at the New Hampshire Art Institute and the Currier Museum Art Center.
Artist Statement:
My paintings focus on representational interpretations of light. I work in watercolor and my aim is to paint transparently, to achieve the effects of sunlight on the forms which I use as subjects.
I work almost exclusively outdoors and on site. My goal is to paint light and the fleeting quietude of the landscape.