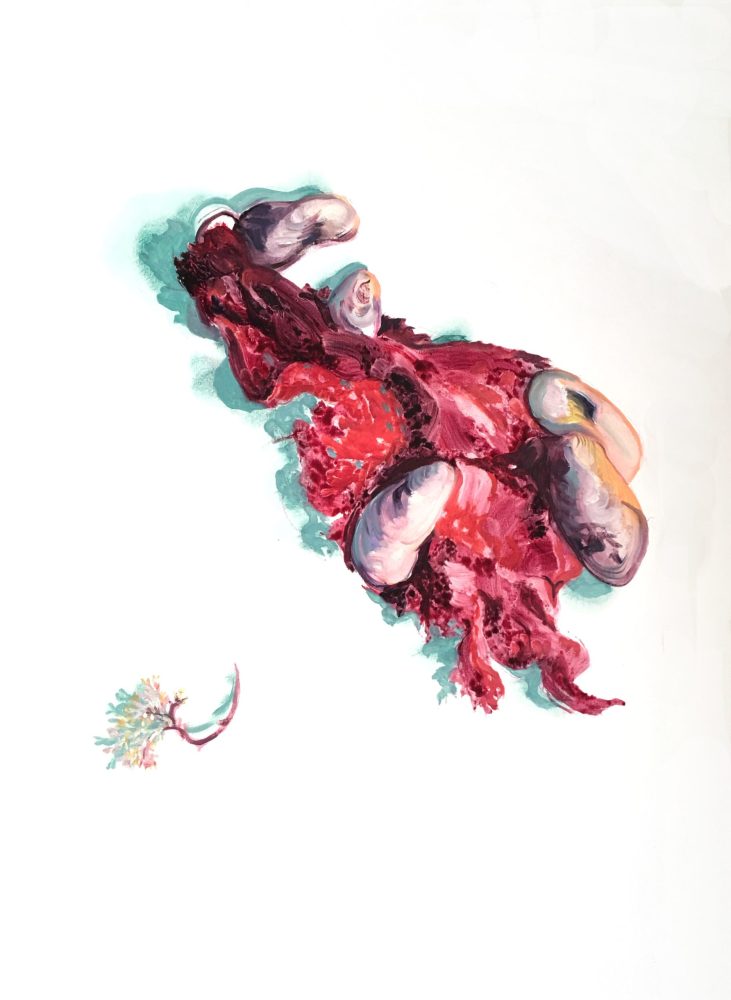 Anne Scheer "Red Irish"
22 x 29 inches, oil on panel
Anne Scheer
Anne Scheer paints Maine and New England life in oil and acrylic. Her studio at Chases Garage, Short Sands Beach in York connects her with the ocean everyday. In her latest work, a gelatin acrylic monoprint often forms the initial gesture which is the foundation for the paintings. Trained in representational oil technique, Scheer migrated to acrylics for their spontaneity and ability to carry pigment in water on an absorptive paper substrate. Pencil, digital transfers, and paint are added when the piece demands. Her preference is for nearscapes which capture water scenes at a personal viewing distance. She has painted graphic landscapes, figures and still lifes of Maine in the style of a colorist.
She received her undergraduate degree with an emphasis in oil painting and printmaking from the University of Wisconsin and a MFA from Boston University. Anne Scheer not only was the hands-on creative director for a Fortune 500 company in the heyday of high-end print but also was a principal in a successful design firm which produced alumni communications in the college-rich Boston area.

Artist Statement: Living in Maine with its tidal lakes, rivers and long shoreline it is difficult not to see the effect of water on the landscape. Water is life-giving and change making. Maine's relatively larger intertidal zone is a microcosm, a metaphor for the earth's startling climatic change happening in our lifetime. The flowing curves of a colorful zone washed by water and organic sea life adaptations (such as floating bladderworts) begin to reveal a shorthand typography of shapes often torn by turbulence. Water, salt or fresh, reflects, is transparent, freezes, and transforms what it touches. It is both simple and complex and has a wealth of inspiration.